HUMMINGBIRD
FASTER THAN FAST
About
Welcome to CDL Hummingbird.
CDL Hummingbird is a groundbreaking data intelligence solution enabling organisations to unlock sophisticated customer insights and tackle fraud before it happens.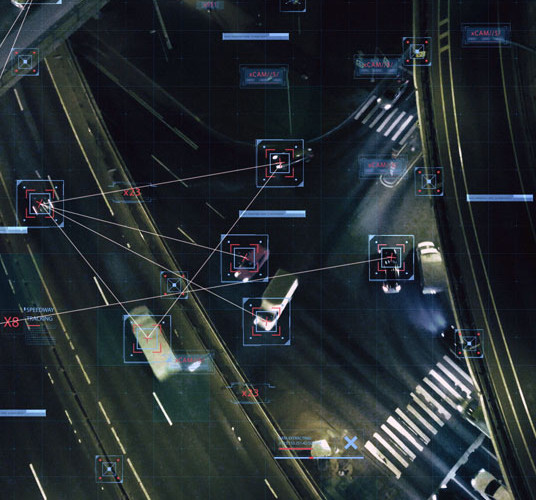 CDL & AWS Partner Network
CDL's products and services are fully deployable to AWS and select services are available through the Amazon Partner Network.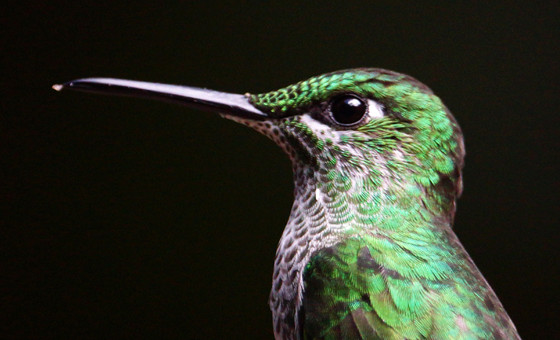 Power in search.
In a world where 2.5 quintillion bytes of data are produced each day, the ability to extract and harness relevant information in real-time is the key to creating modern digital customer experiences with the potential to transform business.
CDL Hummingbird's ability to complete complex searches from a range of sources and conduct real-time analytics and visualisations enables businesses to derive meaningful value from their data.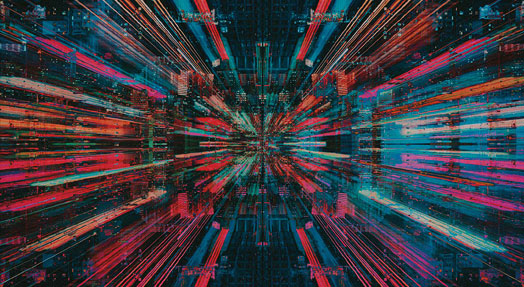 Services
Hummingbird enables businesses to search extensive information sources in real time, derive data-driven insights and make more intelligent decisions.
Patterns in big data
Hummingbird is a proven, ultra fast data intelligence solution, which is able to search and analyse millions of records at sub-second speed.
Powered by Elastic, the solution's next generation analytics capability allows organisations to match information and spot behavioural patterns in high volume data traffic in real time, enabling them to transform the customer journey and price products more competitively.
From anticipating customer needs and suggesting products as soon they start to shop around, to giving retailers extensive insight into the information consumers choose not to disclose, Hummingbird promises significant benefits to businesses and their customers.
It can also tackle fraud before it happens, empowering businesses to take action pre-sale and reducing their exposure to the risks and costs associated with the misrepresentation of information online.
By revealing 'uncommonly common' patterns in vast volumes of data, Hummingbird represents a real breakthrough in terms of its phenomenal speed, scalability and resilience.
The dramatic growth in the online channel has slashed administration costs and delivered speed and convenience to today's digital consumer. But the apparent anonymity of the Internet has come at a price.
Tackling fraud as it happens
In the UK insurance sector alone, each year sees $1.8 billion in detected fraud and an estimated $2.9 billion in undetected fraud. Or put another way, an annual cost of $70 per household.
Moreover, all the evidence suggests that the cost of fraud to the industry is escalating year on year rather than declining, with a significant proportion of consumers believing that misrepresenting their details is an acceptable way to reduce premiums.
CDL's response has been to look to new technologies that offer a radical departure from the past and a powerful means of tackling the problem at source.
Hummingbird ingests and searches enormous volumes of data in milliseconds, making it invaluable in the fight against fraud.
Equally significantly, it provides insurance retailers with a powerful solution for enrichment, in-depth customer insight and real-time pricing strategies.
Syndicated solution
CDL has also launched a revolutionary anti-fraud syndicate, enabling a number of major insurance brands to join forces to combat the growing challenge of people 'gaming the system' by 'experimenting' with quote information when trying to obtain the best insurance premium online.
In its first 30 days, the Hummingbird Syndicate processed data relating to over fifteen million motor insurance quotes provided by CDL customers to over three million customers. This revealed that many consumers experiment with factors that affect the price of their policy, with some making numerous risk detail changes across multiple quotation requests.
Syndicate members can specify actions to be taken in the event that Hummingbird detects potentially suspicious behaviour, including redirecting online customers to a contact centre, flagging cases for post-sale validation, adjusting the pricing or declining to quote altogether.
As a result, they are writing better quality business, while consumers are being protected from the risks of finding they have invalidated their policies by providing inaccurate information.
Hummingbird's ability to ingest data from an array of sources creates a range of applications for the technology, making it a powerful solution for any organisation dealing with high volume transactions.
Use cases
Entity resolution: connecting disparate records to determine single, real-world entities

Single customer view: using customer ID matching to provide a holistic view of all consumer transactions

Tackling online fraud: revealing the uncommonly common to detect suspicious patterns of behaviour

Customer profiling: redefining the concept of knowing your customer by tapping into a range of data sources, including loyalty card data, to personalise the customer journey and reward custom

Optimising pricing: combining with real-time pricing to assess business value and adapt sales strategies accordingly, for example tailoring rates to the consumer

Transforming the customer journey: delivering the right information in ways that are automatic, simple and fast

Commercial insight: understanding past spending behaviour, including seasonal activity and price sensitivity, as a predictor of likely purchases
While the applications from customer to customer vary, the constants are the ability to search, analyse and visualise high volume data in relevant, powerful and instant ways.
Strength in the cloud
Hummingbird is cloud hosted with global leader Amazon Web Services (AWS) to provide users with the ultimate resilience and scalability when handling and storing their data.
Using this latest technology, Hummingbird users are able to deploy on-demand big data analytics, expanding data clusters from one to thousands of servers in just a few minutes. Harnessing this information, they create visualisation reports and identify patterns in sub-seconds across these huge data sets.
By drawing from a range of sources, including existing in-house intelligence and third party data obtained via API calls, it becomes possible to anticipate consumer behaviour and personalise the user experience accordingly.
CDL is a top tech firm in the UK, listed in the FT Future 100. It employs around 700 people at its technology campus in Manchester, UK, and its squads deploy agile approaches to deliver high quality software in short timeframes.
Industry firsts
Specialising in technology platforms supporting high volume transactions, CDL has consistently anticipated consumer trends and developed solutions that enable businesses to capitalise on them. 
It builds elegant ecosystems which successfully deliver multi-channel propositions, integrating online, mobile, voice-activated devices and chat front-ends to meet the consumer where and when they desire.
CDL has repeatedly led the market by adapting new technologies into commercially viable solutions, from product innovation such as usage based 'pay as you go' insurance to transformation of the retail experience through concepts such as the 'virtual call centre'.
A market leader in the insurance sector, CDL's InsurTechX initiative has seen it transform the way in which consumers engage with their insurer. Through the continuous investment in the technology behind these initiatives, such as the CDL Incubator and 10% R&D Time, the firm has created a culture of blue-sky thinking, constantly focused on pursuing the next big thing.
Testimonials

Ian Pritchard, Group Pricing and Placement Director at Business Insurance Solutions, said:
"Hummingbird Syndicate is a really exciting initiative, signifying a collaborative effort between a number of intermediaries to harness the power of technology and invest in anti-fraud measures. 

"With the ever-evolving landscape in our industry and the vast volumes of data involved, we cannot afford to stand still as we protect our own business and our insurer partners from risk misrepresentation or wider fraudulent activity.   

"The solution also presents opportunities to identify and therefore tailor our products and services to our customers' needs. We have every confidence that our longer-term performance and vision will be more achievable with Hummingbird Syndicate embedded in our business."

Matt Munro, Chief Executive at iGO4, commented:
"Not only has Hummingbird reduced our exposure to fraud and ghost broking, it has helped us to better understand our business and our customers. 

"The real benefit of the solution is that it is directly integrated into our Strata retail platform, so we are able to use the data to create our own scores and rating factors. This gives us real competitive advantage and supports us in offering our insurer panel unique insight and additional rating opportunities.

"The results speak for themselves. In our first year of using Hummingbird, we saw a 10% reduction in post-sale cancellation of policies; significant operational savings from upfront automated checks and improved customer profiling; and a dramatic decline in other costs factors, such as bad debt."

Mark Hare, Managing Director at Bedford Insurance Group, commented:
"We are using Hummingbird Syndicate insights to enhance our quotation and policy validation processes, enabling these be far more focused and effective. It also provides our insurer partners with confidence that we are investing in measures to prevent application fraud and generate higher quality business"

"Investing in cutting edge technologies, such as Hummingbird, has enabled us to secure competitive advantage, which has translated into considerable business growth. The solution has given us the ability to decline toxic risk at point of quote and reduce our policy issue period considerably, bringing significant cost savings.

"By working closely with our insurer partners to share this insight, we have been able to combat online manipulation, whilst passing on savings to genuine customers."

Ray Westwick, Managing Director of Freedom Brokers, said:
"The key benefit so far has been the significant reduction in cost-to-service. Also, declining to quote people engaging in quote manipulation, who are more likely to subsequently cancel as a result of failing to submit required documents, has already had a positive impact on cancellation rates.

"The information provided by Hummingbird Syndicate has allowed us to create sophisticated management information dashboards to help visualise the type and extent of changes people are making to key risk factors when shopping around for insurance. These have added real value to insurer presentations.

"Ultimately, solutions that potentially reduce insurance fraud and associated cancellation rates mean genuine consumers receive better service and prices, and aren't disadvantaged because of the actions of a small proportion of individuals."
Contact
Phone

(+44) (0) 161 480 4420

Address

CDL Strata Campus
Kings Reach Road
Stockport
SK4 2HD